The YPCC programme 2016 concludes in Biarritz!
YPCC Excursions on Ameland
In April and May 2016 we scheduled multiple excursions on the Dutch Waddensea isle of Ameland with students who made preparations for our third biennial YPCC workshop on the international conference LITTORAL in Biarritz, France. At the excursions, exceptional students from a range of international institutes and universities will got the opportunity to present and promote their concept of a project on issues related to climate change, sea level rise, population rise and economic developments in the Coastal and Marine Zone. To find out more about our programme click here.
YPCC Workshop at LITTORAL Conference
Now in October 2016, the students will present their finalized project at the YPCC workshop at the LITTORAL conference. We are very proud to announce that this year includes three groups of students  from universities in the Netherlands and France will be presenting their work. For more information see the flyer below or the downloads section of our website.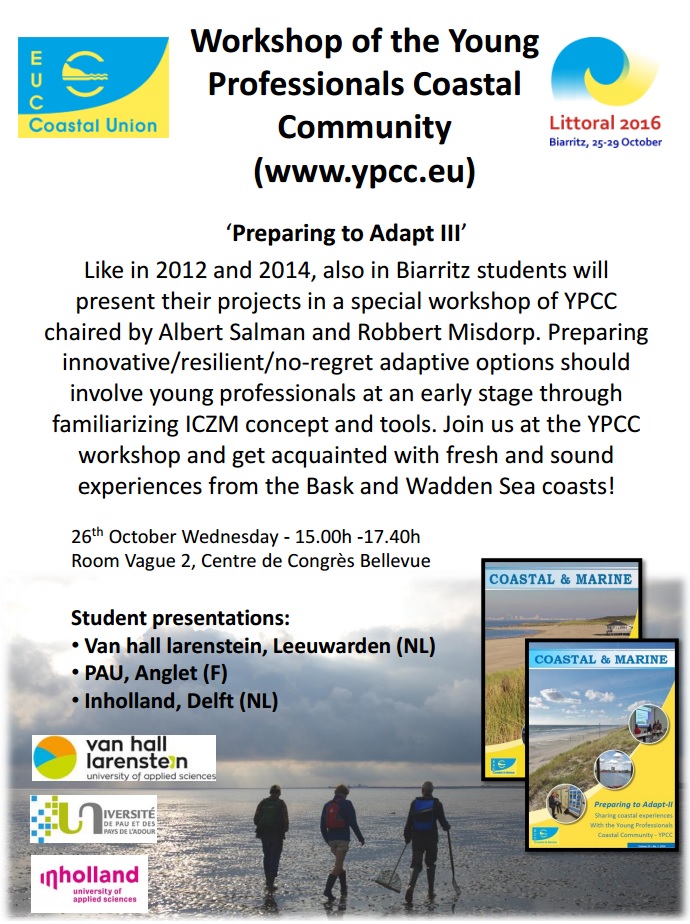 All documents and presentations related to the 2016 excursions and LITTORAL conference can be downloaded here.